I'm a creative storyteller, based in Newcastle upon Tyne. I blog about weird myths and folklore, and all things curious or bizarre. The odder the better!
But I primarily write fiction. I've written stories for as long as I can remember, and learned to type on my mum's old manual typewriter…yet I still can't master typing on a tablet. Go figure!
I've been writing for around 18 years now, and I've had several stories included in a range of anthologies, including Suspended in Dusk, European Monsters, Short Stack, Masks and Bloody Parchment: The Root Cellar & Other Stories. Huzzah!
My main genres are dark fantasy, Gothic horror, and Westerns.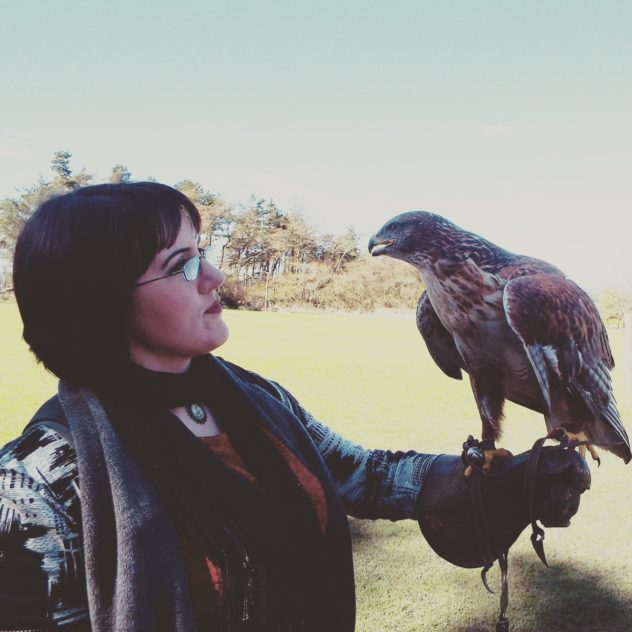 My Books page features more titles.
When I'm not writing, I teach graphic design students how to use the Adobe Creative Cloud software, and advertising students how to write creative copy. Using story as a communication tool is super important to me!
I'm also a copywriter, so if you need any shareable content check out how to work with me.
And when I'm not writing or teaching, I'm working on my PhD. If you like horror films, send me an email or add me on Twitter because I'm looking at set design in contemporary haunted house films and I love discussing the topic with like-minded people!
You can email me at [email protected], or follow me on Twitter @IcySedgwick. I also have my own YouTube channel, and I loiter on Facebook, mostly sharing photos of animals and chattering about horror.
Come and say hello!
Get your free book of short stories!
"Creepy mummies, ghosts, ghouls, and the paranormal" ⋆ ⋆ ⋆ ⋆ ⋆