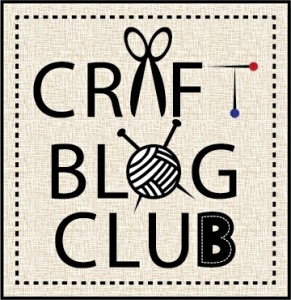 Back in March, the #CraftBlogClub community started on the latest group challenge, the Spring Clean Gift Swap! The concept was simple – we had to create and send a gift to a fellow #CraftBlogClub-ee, using only the materials we had at home. This tied in with the 'spring clean' theme, to use up those materials that have been lying around, or need a bit of love to get them out of our stashes. I was really lucky to get the lovely Nadia from Abso-knitting-lutely as my recipient, and by an even bigger stroke of luck she got me!
As Nadia does such lovely knitwear and crochet work, I thought it would be silly to make something yarn-related, so I went down the jewellery route instead. First up was this bracelet.
It's a simple charm bracelet base, with acrylic leaves in autumnal shades as charms. I got the charms a while ago, and the pink/purple/white versions are in this bracelet that I have for sale on Etsy. I've been wondering what to do with the autumn colours, and this seemed like the perfect opportunity to use them!
I also made a choker as well, using acrylic beads in a hammered bronze finish, and a metallic coffee colour. It's nice and chunky, and the tiger tail core makes it flexible but durable.
I've been reliably informed that Nadia likes them both!
I was very lucky to get some beautiful crochet work in return, and I'm using Nadia's photos from her blog post because they're way better than the ones I tried to take! First up is this gorgeous rose garland.
I think I'll hang this one up in the office at work – it's so pretty. Here's Nadia's post about it in case you want to make one too (and I totally think you should). But wait – there's more! I also got this funky sparkly black spiderweb garland – I'm torn between hanging it in my room from my book shelves, or wearing it like a scarf!
If you like the sound of #Craftblogclub, come and join us at the hashtag on Twitter every Tuesday between 7-8.30pm GMT!