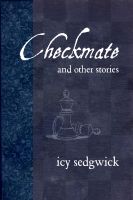 It's Free eBook Week on Smashwords until Saturday 8 March, so I'm making two of my titles available. You can grab Checkmate & Other Stories, a collection of fifteen short tales, spanning fantasy, horror, sci fi and speculative fiction. Among other things, 'Bleed Them Dry' puts a new spin on vampires, talking corpses tell their side in 'The Dead Do Listen' and and a devilish game of chess goes wrong in 'Checkmate'.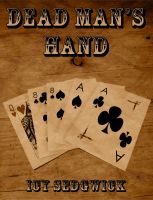 There is also Dead Man's Hand, a collection of three interwoven stories surrounding the infamous Dead Man's Hand of cards. In Part I, Edmund Rothers encounters a gambler with a grudge in nineteenth century Kansas. In Part II, one of his descendants discovers the perils of online gambling in the twenty-first century. In Part III, a legendary gunslinger learns the true extent to his legacy. The collection also includes the first chapter of the pulp Western novella, The Guns of Retribution, as a sample read.
Simply enter the code RW100 at the checkout to apply the discount. It would be lovely, but not essential, to get some reviews!