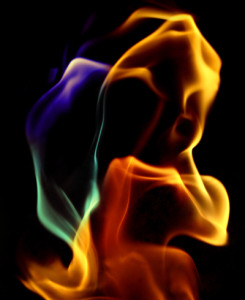 A brick manor squats amid rolling fields and meandering woods. In years gone by it housed a grand family and their social aspirations. Now it houses a family of another type, strangers bound by difference and the professional parents who seek to understand them.
The occupant of room 23 is one such stranger. She knows little beyond her four walls, aside from the shower room with startling white tiles, and the small office where she is asked questions for one hour every week. She has forgotten the world outside just as it has forgotten her. She cannot even remember why she is here – she only knows that no one believed what she said.
Darkness falls, and the shadows slide through the bars over her window, creeping across the linoleum floor. Lights flicker to life all over the institution, banishing the growing night in accommodation rooms and corridors alike, but not this room. She likes the dark; she finds it friendly, and comfortable. She greets it as a master might greet his loyal dog.
She curls up on the bed, and cups her hands before her. She stares at the space between her palms, and minutes turn to hours as she concentrates. At half past the hour, two nurses peer through the observation slot in her door, and mutter to each other. Same as always, they say. Right on cue.
They close the hatch and continue on their rounds. A moment later, a spark flares into life between her palms. A smile spreads across her face as the spark becomes a flame. A warm glow reflects in her black eyes as the tongues of fire lick upwards, tickling her arms.
She was right.