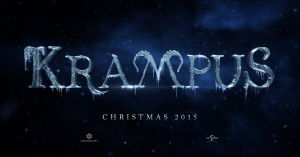 I went to see Krampus on Saturday, and I'm pleased to say I wasn't disappointed! I wrote last week about his origins, and the film sticks to them in as many ways as it can, although it does move the events to Christmas Eve, instead of Krampusnacht (5 December). I'm actually quite surprised that a film like this would even get made now, but it's a good antidote to the typical saccharine fare that starts clogging up the TV schedules from the end of November (such as Elf, which I hate. Read this post for an exceptional analysis of exactly WHY it sucks)
I actually filmed a short five minute vlog about it, which you can watch below! Or you can read a text review, if you're not into video.
Krampus: The Review
The film tells the story of Max Engel, a young boy whose Christmas wish is for his family to enjoy a nice holiday, the way that they used to. Sadly the trouble starts when their relatives come to stay, including a shotgun-toting uncle who wishes his two daughters were boys, a young baby, and a nitpicking great aunt. So far, so National Lampoon's Christmas Vacation. The horrid antics of the tomboy cousins prompt Max to retract his Christmas wish, and he tears up his letter to Santa, throwing the scraps out of the window.
A mysterious storm rolls in, and the family become besieged in a house with no heating, electricity or water. Max's sister Beth heads out in search of her boyfriend, and so the fight for survival begins. From this point on, the film veers into survival horror territory, with the family members falling prey to the mysterious intruders in the house. Max's German grandmother eventually tells them of her own dealings with Krampus, and the film veers into a gorgeous animated section that brings the dark fairy tale to life. Facing off against a pack of evil gingerbread men, murderous teddy bears and elves that look like members of Finnish metal band Lordi, the family decide to make a break for it.
I'll be honest, I don't like Christmas films, though I make exceptions for Die Hard and the recent Jim Carrey version of A Christmas Carol. So I went in to Krampus with high expectations. How exactly can you face off against an ancient spirit and expect to win? The family start off as reasonably obnoxious, with the exception of Max and his grandmother, who are the warm heart around which the rest of the film revolves. The characters gradually become more tolerable, until you realise you're actually rooting for them. Trouble is, Krampus punishes those who have lost the Christmas spirit, and while this family have a strong desire to survive, they never regain that spirit.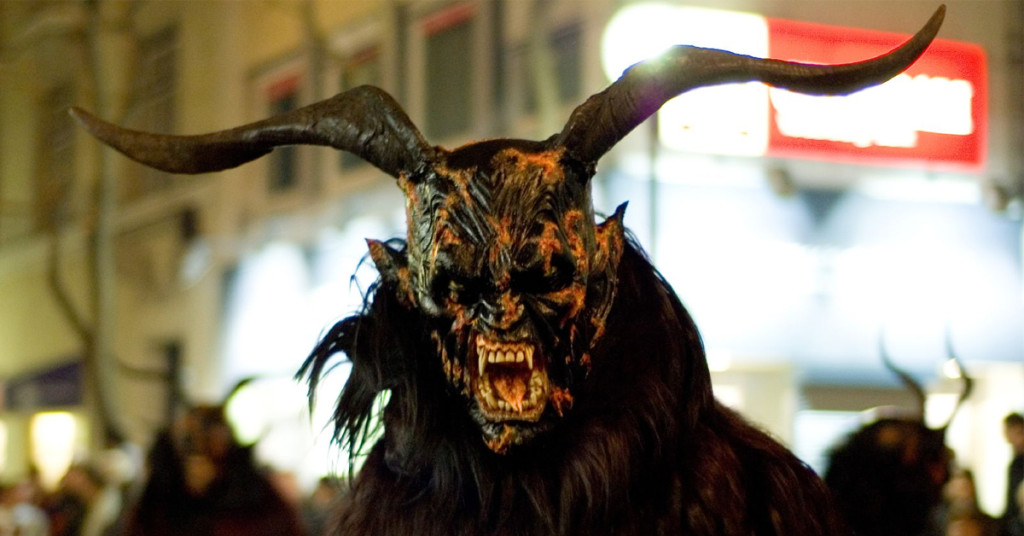 Krampus is interesting on several levels, not least its opening sequence, which depicts the violence, mayhem and stampede of Christmas shopping at its absolute worst, set to It's Beginning to Look A Lot like Christmas by Bing Crosby. Christmas lost its own spirit when it became a commercial exercise, and it feels like the film is making a fairly strong point. We're all guilty to losing the Christmas spirit. Still, Krampus is also a horror film, and while it's not as gory as I'd been led to believe it was, it features an array of nasty creatures, and no guarantee that anyone will survive.
I really enjoyed it, and actually found parts of the film surprisingly tense. I award it 8 out of 10!
Have you seen Krampus? If so, what did you think? Let me know in the comments!