Yesterday, my dear editor and exceptionally talented author Nerine Dorman wrote this post about why she writes. After an email conversation on the same topic, I wanted to add my own two cents to the conversation about why I would be a writer.
I actually did my first creative writing course in 1999!
Lord, that seems so long ago. But it wasn't until 2005 when I'd finished my MA that I decided to take my writing seriously. In those days, you still submitted short stories to most magazines through the post.
Back then, the general idea was to get a few publications under your belt. After that, you submitted your novel to an agent, who attempted to shop it to the publishing companies.
I wanted to be a full time writer, free to devote all of my 'day job' time to writing new novels.
Then along came the Kindle.
I missed the early boom of writers making it big with e-books, not having a finished novel to my name at that point. A lot of these same writers preach that it's possible to make a living from e-books, without needing to go through the old traditional route.
They managed to snaffle success before everyone else started doing the same thing, so they somewhat miss the point.
Every man and his dog is an author on Amazon these days.
That makes for a very crowded marketplace, my friends. Every genre is full of other titles that a reader might choose over yours. Constant advice urges authors to give away free e-books to help hook readers for future sales.
Hell, even I have a free collection of short stories available.
Get your free book of short stories!
"Creepy mummies, ghosts, ghouls, and the paranormal" ⋆ ⋆ ⋆ ⋆ ⋆
You'll also get my monthly email including free short stories, book recommendations and other fun stuff.
But most Kindles are full to bursting with e-books that will, in all likelihood, never be read. Why prioritise a book you didn't have to pay for?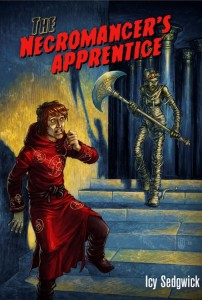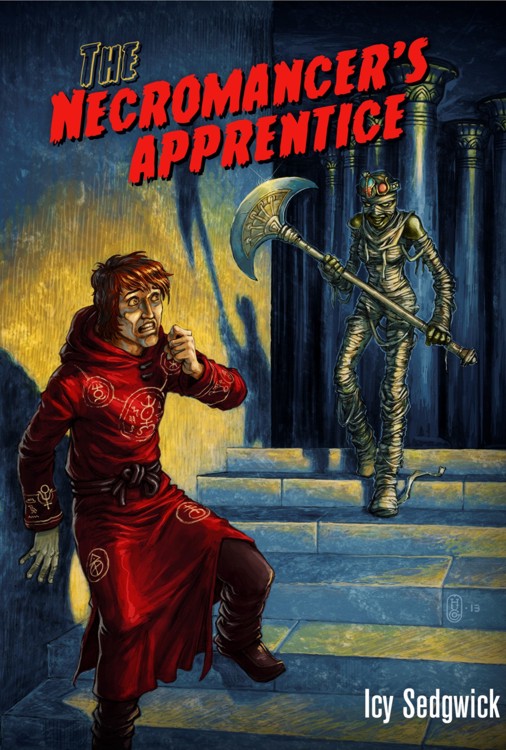 Make no mistake, I've had things published. I've had short stories in online magazines and anthologies. Beat to a PULP published two Western novellas. Crossroad Press hold my dark fantasy novella, the first in a trilogy.
Not one of them has made me rich, or a household name.
I'm not going to bandy about sales figures because that's crass.
But I'm not going to be able to quit my job on the royalties.
I could go on and on about the possible reasons why, from the Western being a niche genre to the fact I don't like slapping people in the face with constant adverts on social media, or the fact that it's nigh-on impossible to get people to review the books they've read or pass on that vital 'word of mouth'.
But what it boils down to is the fact that a lot of other people are trying to do the exact same thing that I am.
I've finally made my peace with the fact that I'm never going to be the next J. K. Rowling since those days of heady publishing success are gone.
I don't think I'm a bad writer, but with so many books available now, and more choice for the reader, the sales are divvied up among more writers.
So why do I continue to do be a writer?
Entertainment.
There seems to be a bizarre elitism among writers, that writing is an art so you shouldn't expect payment. Even artists get paid to create their high art, either through the sales of their work or patronage, so why shouldn't writers be paid?
But self-publishing is a costly business. The same phenomenon that enables you to get excellent books for 99c is the same phenomenon that requires writers spend money on editing, proofreading, cover art, and formatting.
All without knowing if they'll earn that money back.
Anyone who says they have no interest in earning money through writing is either a liar, or they're pursuing an expensive hobby.
But make no mistake, I don't just write for money. If I did, I'd have quit years ago.
I write to entertain you.
If you can read one of my stories and forget about the world and all of its ugly realities for just half an hour, then I've done my job.
I also write to entertain myself because my brain is fond of asking 'what if?' and fiction lets me explore those scenarios without making a mess.
I write to give myself a space to explore all the things I encounter doing research.
As writers, we're extremely lucky since we get to have two jobs. One that pays financially, and one that pays in genuine satisfaction. If you're happy to balance the two, then you really will get the best of both worlds. Can't say fairer than that.
If you're a writer, why do you write? And if you're a reader, what makes you read?
Ghosts & goddesses
Would you like more folklore and weird tales? Add your email to get them once a month, and receive this free copy of my short story collection too!