Not sure what to buy the book lover in your life? Might I suggest a gift box from the Blind Date Book Company?
I was very lucky to win one of their gift boxes (so this post isn't sponsored or affiliated, it's just a grateful review).
But with Christmas coming up, I thought I'd point them out for possible gift ideas!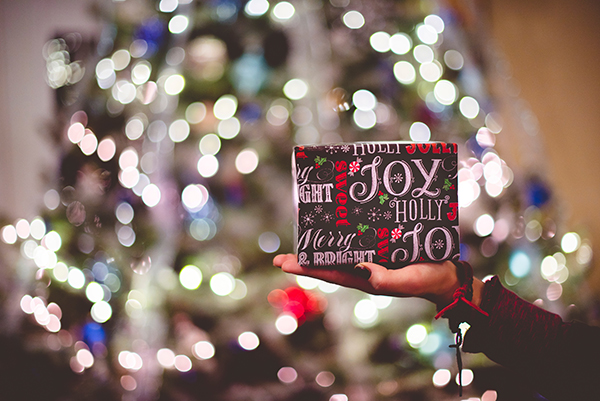 So what can you order from the Blind Date Book Company?
You can order single books, either pre-loved (£7.99 + P&P) or new (£9.99 + P&P). Each book comes with a bag for a hot drink. I chose Lyons coffee (obviously) but you can also choose Teapigs tea, Galaxy hot chocolate or Twinings herbal tea.
So what? I hear you cry.
You haven't heard the genius part of their business model yet.
You have no idea what's in the book package! Hence, blind date. The only clue are the four words printed on the brown wrapping paper.
It's very exciting!
Alternatively, for £24.99, you can order a gift box. These still contain the drink and the book, but you also get a stainless steel spoon bookmark, a mug (you choose what type), and a treat.
Perfect for curling up and getting stuck into your new book!
What did I get in my gift box?
I didn't specify any keywords, but I noted my love of horror, fantasy and sci-fi. So I received The First Fifteen Lives of Harry August by Claire North! The 4 key words on the wrapping were; Knowledge, Friendship, Time and Love.
I also got a stainless steel spoon bookmark saying 'I fell asleep here'; Shrewsbury biscuits, a bag of Lyons coffee, and a travel mug.
The coffee was absolutely delicious and the Shrewsbury biscuits were very more-ish. So now it just remains for me to get stuck into the book!
Where can I order?
They've currently have four options available on their Etsy store;
Healthy Options Blind Date Book Gift Box
Christmas Blind Date Book Gift Box
Blind Date Book – Preloved
Blind Date Book Gift Voucher
The gift boxes in particular are a really lovely idea for the book lover in your life. I'm certainly chuffed to bits with mine!
What are you buying for the book lovers in your life? Let me know below!