Editors are a vital part of the indie publishing machine. But they don't often get the same airtime as indie writers.
I've featured editors on my blog before, and the reception has always been very good. So I'm guessing writers like hearing that editors have to say!
That in mind, I decided to interview Claire Wingfield, the author of 52 Dates for Writers, which I reviewed last year. You can find out more about her at the end of the interview.
Let's find out what editors think about writers…
1) Why do you think editors don't get the same kudos as writers?
Readers are often unaware of the extent of the collaborative effort behind the books they read. And I think it's good to keep a little mystery in the publishing process. Rather like not spoiling a magic trick by revealing its secrets.
2) Do you believe that writers can edit their own work, or do they always need professional help?
Some writers relish the editing process more than others, resulting in a 'cleaner' manuscript to pass on to an editor.
But every manuscript can benefit from fresh eyes. We all have blind spots and tendencies to various types of repetition that editors can illuminate.
3) What advice would you give to a writer who hasn't had positive feedback from their editor?
When I edit a manuscript, my focus is on looking for areas of improvement. This means that although I try to point out what is already working well, even a manuscript I think is strong will have lots of constructive criticism. Writers should focus on seeing the edit as a tool rather than a judgement.
Working with editors can become quite an emotional process. If feedback does feel overwhelming, try re-framing this. After all, you are now in a better position with information about what is not working as well as it could be and you can take steps to work on that area. Even if the first step is giving yourself time to digest the feedback before you redraft.
Of course, in some instances, an author's instinct might be to challenge their editor, and further discussion may arise. As an editor, I am always open to being shown that something I have questioned can be made to work. I sometimes think of the editor's role as interrogating a text, checking each angle to see if it is robust. That can feel a little intimidating to a writer.
Best thing is to join the interrogation of the product but not mix in a sense of self. Hopefully, this saves a writer's feelings and keeps the focus squarely on the manuscript.
4) What mistakes do you find yourself continually correcting while you're editing?
They're not mistakes as such – rather as areas for further consideration or development.
I do a lot of work on cutting down text and breaking up repetitive sentence structure to give a more interesting texture. I'm always looking out for superfluous words or phrases.
In an early draft, there can also be a lot of work on strengthening plot development. Parts of the manuscript may lack urgency or true action. I often read material that is very pleasant scene setting but lacks true purpose. It may be painful for the writer to learn that something else is needed here.
I often find phone calls aren't needed and are full of padding. Dialogue is over-written and gives too much away. Some writers are too fond of telling a reader what to think rather than leaving room for their interpretation.
Sometimes writers can be too eager to nail everything down. I frequently suggest a different chapter ending, as ending chapters at the point of greatest impact or momentum can be an acquired skill.
5) Do you believe writing is a talent you're born with or something you can learn?
I believe a willingness to experiment and to learn is most important. You can show an early talent and only write one draft or you can feel that writing is something you wish to work at and do so over many drafts and many books.
I have come across many writers with an impressive opening or initial draft who did not keep writing and others who initially had a less developed draft but with a little guidance were able to surpass even their own expectations for the project.
I remember reading an interview in which Val McDermid said she once identified plotting as her weak spot as a writer and so made it her business to become an expert in plot. Imagine if we cultivated that same mindset: embracing the aspects of writing that initially seem most challenging to us.
6) If you could change one thing about the publishing industry, what would it be?
For more money to reach authors. The average income for authors is sobering. (The Society of Authors quotes this as 'around £12,000 a year' in its Spring 2017 Journal 'The Author'.) Writers need to empower themselves to understand all the options open to them and the financial implications of all contractual clauses and business agreements.
It's important to understand the current state of author earnings so more authors can take action to protect their earnings and also maintain control of their costs.
For example, weighing up travel and time costs in a self-funded book tour versus projected income from sales. Many writers feel lucky to be doing what they love and at times this can prevent them taking a clear-eyed look at the finances.
That book tour may still be viable, but perhaps you could sell tickets to a workshop prior to a signing that's open to all. If you have an accurate idea of what each signing is costing you will also be more determined to maximise the impact of the event. (Such as by growing your mailing list, incentivising reviews with a small prize and perhaps ultimately selling more products in more formats.)
I recommend a membership of the Society of Authors to keep informed about such matters and for its support of the profession (including useful advice on contracts as and when it is needed).
7) What advice would you give to anyone who's thinking about becoming an editor?
Plan strategies to keep your own creativity topped up. Keep a spreadsheet of timings for each manuscript, building up a database for accurate quotations and turn-around times.
Get to know your own personal preferences, so you guard against suggesting change for the sake of it rather than for genuine improvement.
Take every opportunity to learn about other aspects of the publishing process and the book trade. For example, I began with an editorial traineeship. Then I worked as a reader in a book production company which taught me about preparing texts for the typesetter and thinking about the book as a product in the final stages.
Lately, having published my creative-writing handbook 52 Dates for Writers I have gained a much stronger understanding of rights and contracts. That has fed into my work as I'm more likely to think about the different formats a book can exist in and the editorial implications of this.
Look up from the manuscripts from time to time and celebrate successes with your authors.
About Claire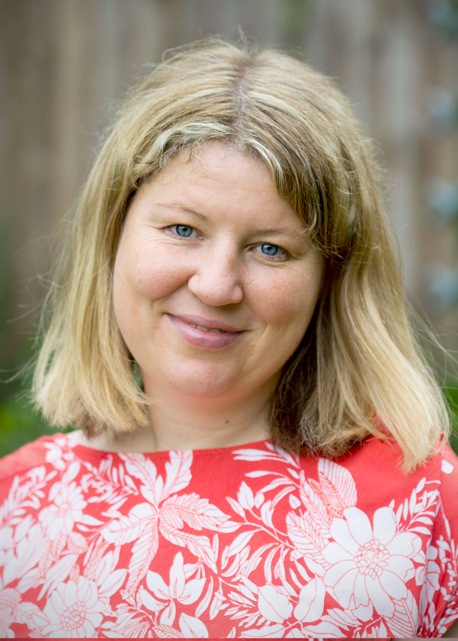 Claire Wingfield is an editor and literary consultant, and author of the creative writing handbook 52 Dates for Writers – Ride a Tandem, Assume an Alias and 50 Other Ways to Improve Your Novel Draft.
She runs the Complete Book Marketing Toolkit to help writers organise their promotional activity and The Submissions Bootcamp, which offers ongoing support as writers submit their manuscripts to publishers and agents. She blogs about writing and publishing at http://www.clairewingfield.co.uk/blog/, where she has been known to host the odd book giveaway.
Find Claire on Twitter @ClaireWingfield.
Confused by this author brand stuff?
Get some clarity and get stuck into fonts, colours, and the reason you need an author brand in my free 5-day email course. By signing up, you also consent to receive occasional emails of useful tools, resources, and fun stuff for writers!