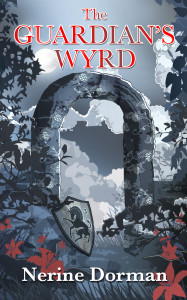 Everyone knows I'm a big fan of South African author Nerine Dorman, and I'm lucky to have her here for a short interview about her latest offering, The Guardian's Wyrd. If you haven't come across it yet, here's the blurb;
Sometimes having a fairytale prince as a best friend can be a real pain.
Jay didn't realise that sticking up for Rowan, the gangly new kid at school, would plunge him into the dangers and politics of the magical realm of Sunthyst. But if anyone is up for the challenge it's Jay September. With his trusty dog, Shadow, at his side, he braves the Watcher in the dark that guards the tunnels between the worlds, and undertakes a dangerous quest to rescue the prince.
It's a race against time – can he sneak Prince Rowan away from under King Lessian's nose and bring him safely back home – all before the prince's sixteenth birthday? Or is Rowan's mother, the exiled Queen Persia, secretly trying to hold onto her power by denying her son his birthright?
Jay is ready for anything, except, perhaps, the suffocating darkness of the tunnels. And that howling…
Now here's Nerine!
"Thanks for having me over, Icy!"
Welcome Nerine! Sum up The Guardian's Wyrd up in no more than 16 words. Go!
Jay discovers that being besties with a fairytale prince could be hazardous to his health.
The Guardian's Wyrd is considered YA fiction, but what makes it different from other YA titles?
It depends what sort of YA titles you're looking at. I've been doing many reviews of popular YA titles, where there're a number of tropes, like the nearly ubiquitous love triangle, or the Significant Other being some sort of creature of supernatural origin, like a vampire, angel or werewolf. There's none of that here. At its heart, The Guardian's Wyrd is more of a little bromance, with high adventure thrown into the mix. It's about the bonds of friendship, and about reaching beyond yourself. Jay doesn't set out to become a hero, after all, he's just the outsider no one really wants to hang out with, but he has the potential to do great things.
You also write more adult fiction, such as Inkarna. Is your process different for YA fiction?
Mostly it's a case of me reaching back to my teenage years to rekindle the excitements and frustrations of being on the edge of sixteen again. Those years stand out for me as a time when I was at my most carefree yet most constrained. I had no inkling of the pressures my parents faced daily, and I existed in this little reality bubble. I try to capture that mood in my YA fiction, but also explore that sense of limitlessness. When you're young, you feel immortal, like you can take on the world. You can be a rockstar one day. You can study for that exam tomorrow. Maybe next week you'll meet the girl of your dreams. It's all very different when you're an adult, and I look back at those times with a degree of nostalgia. How would I have done things differently?
How much is Shadow based on your own dogs?
Shadow is very much based on my first Belgian Shepherd, Sandra. I loved that dog dearly. She even ran away from home with me when I was 17. We went to the beach often, and when I eventually had to have her put down, it broke my heart. I had a good 14 years with her, so this is a small homage for her loyalty. I've another Belgian Shepherd. His name is Nietzsche, and he's a completely different personality. Also very devoted to me in his own way, even if he tries to do his best impression of a furry rug most of the time. If I had a spirit animal, it would be a Belgian Shepherd. They're really amazing dogs, but not for everyone.
This is book one of the Gatekeeper Cycle. Do you know where the story will go from here?
I have The Shadow Gates in progress at the moment. It's all plotted out, and I'm resolving some of the absences in book one, like the identity of Rowan's father (who isn't mentioned at all in book one, for good reason). Also, Jay does struggle with the fact that he walks in two worlds. In books where characters have gone to some other reality then returned, not much is stated about how they struggle to adapt (I'm thinking of Narnia here). So Jay has issues to deal with. His family are very much of Earth, yet he is drawn into the magical realms where he serves as a Guardian to Rowan.
What are some of your favourite parts of this story?
There's a scene when Jay's just in Sunthyst, on his way back home (or at the time he's hoping he'll get home – he doesn't know at this point) when he's lost in the woods. He's at an all-time low point due to a bunch of stuff that's gone wrong, and is seriously doubting himself (and his sanity). That's when he encounters something really strange, which I won't go into details, because I don't want to spoil it. But it's a key moment. He'd have two choices. One would be to walk away, and the other would be to get involved. And what happens next says a lot about his character.
Another favourite scene of mine is right at the beginning, where Jay is having a music lesson while having unworthy, green-eyed thoughts about another boy having been bought a really nice electric guitar. It's just the way Jay considers the unfairness of it all, that he, who's really good at music, can't get what he wants, while another kid, who's awful at music, has all the cool stuff. I'm sure we've all felt like that at times.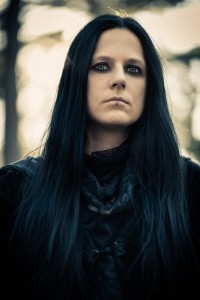 If that has whetted your appetite (and it should, I'm reading it now and it's ace), then you can buy it from Amazon or Kobo! You can check out Nerine's blog here, and sign up for her newsletter for more info.
An editor and multi-published author, Nerine Dorman currently resides in Cape Town, South Africa, with her visual artist husband. She has been involved in the media industry for more than a decade, with a background in magazine and newspaper publishing, commercial fiction, independent filmmaking, print production management and advertising. Her book reviews, as well as travel, entertainment and lifestyle editorial regularly appear in national newspapers and online. A few of her interests include music, travel, history, Egypt, art, photography, psychology, philosophy, magic and the natural world. She is also a founding member and co-ordinator for the Adamastor Writers' Guild; edits The Egyptian Society of South Africa's quarterly newsletter, SHEMU; and from time to time assists on set with the award-winning BlackMilk Productions.