You'd think I'd have been over the moon to see Leonardo DiCaprio in a Western, and I had really high hopes that The Revenant would be phenomenal. The trailers certainly promised as much. But sadly…
The Revenant is BRUTAL
It's not an enjoyable film, it's an endurance test. I've seen other reviewers toss around the term 'pain-porn' and they're not far off. The characters are wrung out to their absolute limits, and often beyond, just to prove that the West truly was wild. I know fans of cinematic realism will point out that life really was this brutal, nasty and totally arbitrary, but The Revenant is a film, not a documentary. When you're a fan of horror, like I am, and you've seen some pretty nasty things (like Martyrs), it says a lot that The Revenant can even make you feel a bit icky.
Directed by Alejandro González Iñárritu, the same man who brought us the wandering weirdfest that was Birdman, The Revenant tells the tale of Hugh Glass (DiCaprio). He's part of a team procuring pelts in the woods, and after being attacked by a bear, he's left for dead by John Fitzgerald (Tom Hardy). Fitzgerald heads off to catch up with the hunting team (and his pay cheque) while Glass embarks on the kind of quest that most survival horror films can only wish for. He's chased by Native Americans, falls off a cliff, is swept over white water rapids, and more. The film's trying to say "Look! Look at this man! Look at what he's GONE through!" but it got tiresome – you don't need an excuse to prove what a good actor DiCaprio is. Just let him get on with it.
Make no mistake, this is a miserable film
The cinematography is gorgeous, and the camerawork puts you right into the thick of the action. This is where the problem lies. Half the time the film feels like a cut scene from a particularly brutal video game, and the rest of the time it just feels indulgent. Right at the beginning, in the opening attack that makes the battle of Helm's Deep feel like a minor disagreement over a parking space at Ikea, a horse is shot at random by a guy just strolling through the middle of the fight. Why? What purpose did that serve? Oh but it was a violent time, people say. Glass went through a lot in order to survive. True, but there comes a point where you just have to ask, "Is this necessary?"
Decide who your real antagonist is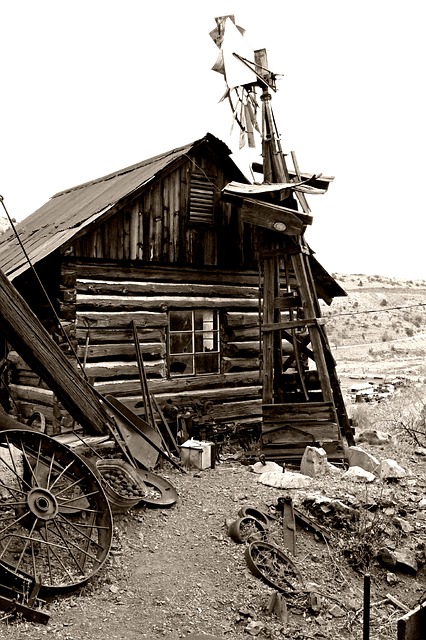 My biggest issue with it is Alejandro's continual insistence on what he sees as lyrical symbolism, but I saw as an opportunity to do some editing. Do we need shots of Glass's dead Pawnee wife randomly floating above him? Probably not. We get that he misses her – he says as much. I have never seen a film which devoted so much screen time to treetops. Yes it's very pretty but really? Not the point. Because this is where I felt the wheels came off a bit. The bad guy is set up very early on as Fitzgerald, and Tom Hardy does a very good job of playing him as a mostly incoherent, unlikeable shit.
BUT.
With one or two exceptions, Glass's biggest problems tend to come from nature itself, be it a grizzly bear, the unrelenting cold, the river, even just his own body. The Westerns of old always had a tension between civilisation (the towns) and the untamed wilderness (the Wild West), so that's fair enough. But in a lot of ways Glass's biggest enemy is the environment, and the other people struggling to cope with it, not Fitzgerald. I couldn't even root for Glass, even though DiCaprio was fantastic, because he's just not a likeable guy. I only wanted him to succeed because it would mean the film was over.
Make no mistake, I'm thrilled to see Westerns back in the cinema, with the marvellous Slow West last year and The Hateful Eight earlier this month, and I'm super excited to see Bone Tomahawk is getting a release later this year. The Revenant does score points by engaging with the experiences of the indigenous tribes, something The Hateful Eight flat out ignores, but it's wound so tightly all of the tension ironically falls away. No one can be on the edge of their seat for that long without their arse going to sleep.
There was a good film in here, but somehow it got squandered in favour of brutal reality and punishing the cast.
2/5 for enjoyability
4/5 for technical mastery