I bought a Diana Lomo Mini camera a little while ago, and in the few times I've used it, I've certainly become a fan! There's something appealing about the unpredictable results, and considering how easy it is to 'fix' images that aren't quite right in Photoshop, it's quite nice to take a photo knowing there will be some sort of flaw in the final image!
I got my film processed a little while ago and scanned the negatives, so here are some of my favourite shots.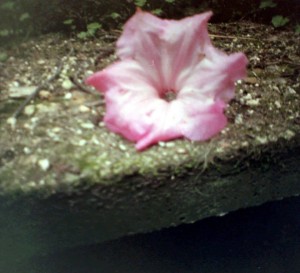 This is an abandoned flower head that I found sitting on the stone shelf beside the aga in Belsay Castle, Northumberland. It lookeed so lonely.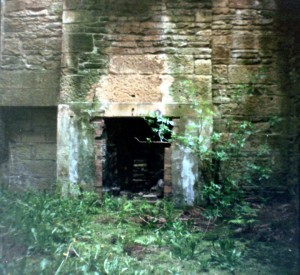 And here's Belsay Castle itself! Nature is slowly reclaiming the building.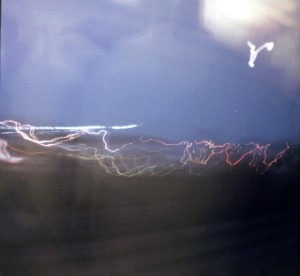 Light trails – I took this photo out of a moving train as I was leaving London. When I first saw the negative I thought the squiggles were a fault with the film, until I scanned it and realised what they were!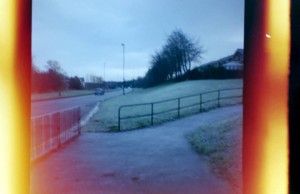 The view from a bus stop. This shot was right at the start of the film, hence the burns either side. I just couldn't fake those sorts of light leaks with Photoshop.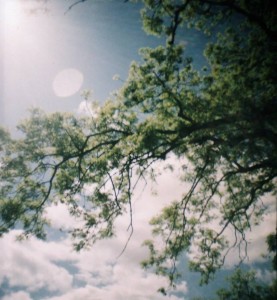 Enjoying a sunny day through a tree!
Do you shoot film, and if so, what camera do you use?