Should you buy Accused: British Witches Throughout History? In a short word, yes.
But that wouldn't be much of a review if we left it at that, would it?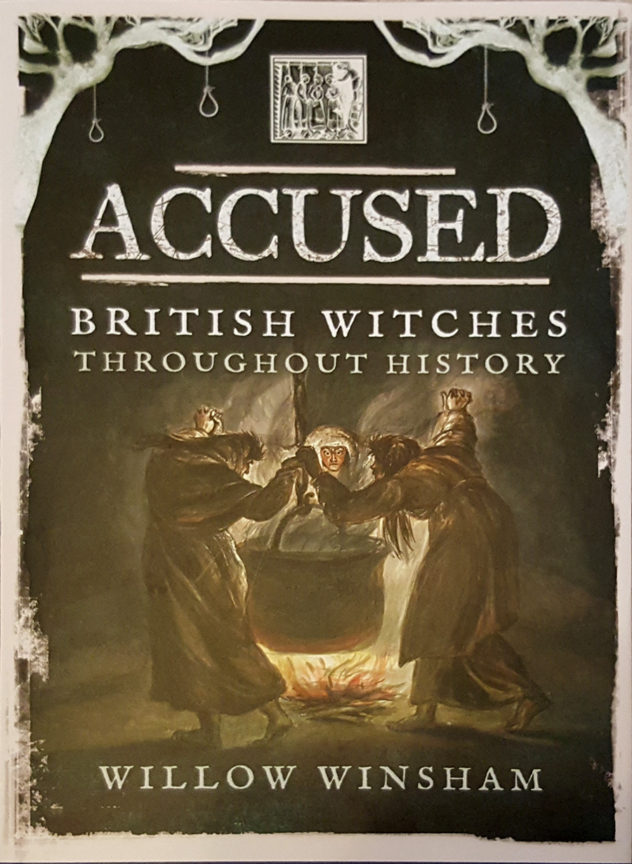 Written by #FolkloreThursday's own Willow Winsham, Accused examines the stories of 11 British witches. Winsham starts in Ireland in 1324, while our final witch is as recent as 1944!
Most books on the history of witches focus on general themes or trends. We only learn the names of the accused if they fit into the story as proposed by historians.
But Winsham reverses this trend to give British witches back their identity. By focusing on their story and their experience, Winsham relates their narrative back to the wider context. Approaching the history this way around puts the story at the forefront of the book. Themes fall out of the story, rather than the story simply illustrating an example.
The advantage of case studies of British witches
These British witches regain their voices but Winsham manages to inject humanity into her narrative. The records provide the 'facts' as reported at the time. But Winsham provides the interpretation.
And at least Winsham focused on a wide period of time. Society changed a lot in 620 years, and the changing attitudes appear across the case studies. Instead of taking a snapshot of the witchcraft hysteria between 1580 to 1630, Winsham has shown the evolution of social forces. The book is as much a history of rural society as it is a history of witchcraft.
Books on the history of witchcraft as practised by British witches can tend on the dry side. Some of them even take older books as gospel. But Winsham avoids this trap by underlining what we simply do not know. You can draw your own conclusions based on the evidence.
I think the biggest takeaway I've had by reading this book is around the numbers involved. Yes, people threw accusations around. And yes, those accusations no doubt led to arrests. But a surprising number of women went free, or otherwise escaped the death penalty.
Perhaps our ancestors weren't as superstitious or hysterical as they're often portrayed to be.
I highly recommend Accused: British Witches Throughout History for anyone interested in either British history, or the history of witchcraft. It's a particularly solid read for those interested in social history, too.
Just bear in mind that I started reading this on Christmas Day…and I'd finished on 27 December!
That's an easy ★ ★ ★ ★ ★ from me!
Have you read Accused? What did you think?
Nutty about folklore and want more?
Add your email below and get these posts in your inbox every week.
You'll also get my 5-step guide to protecting your home using folklore!