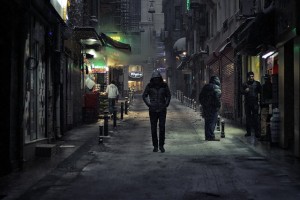 I am the voice in the dead of night that whispers of the things you might yet achieve, if you could only relax your grip on fear and doubt.
I am the voice that soothes and offers placation when the world turns away its cold face.
I am the voice that calms and cajoles, that brings peace to your inner turmoil and spurs you to greatness.
I walk with you in the eye of your own storm, and offer you shelter when the fury grows too much.
I keep you warm in the shadows, and hold loneliness at bay.
I offer you love when those around you banish you to a silent place of ice and solitude. I alone see your value, and remain by your side as you make your ascent above all others, inspired by my loyalty.
And I demand a sacrifice.