Looks like Quentin Tarantino might be making the Western popular again with the release of The Hateful Eight! I saw it last night and by God, it was marvellous, but I'll be doing a video review so I'll talk more about it then. That was more just a passing comment before I get to the real point of this post!
Not just any Western…this is a WEIRD Western!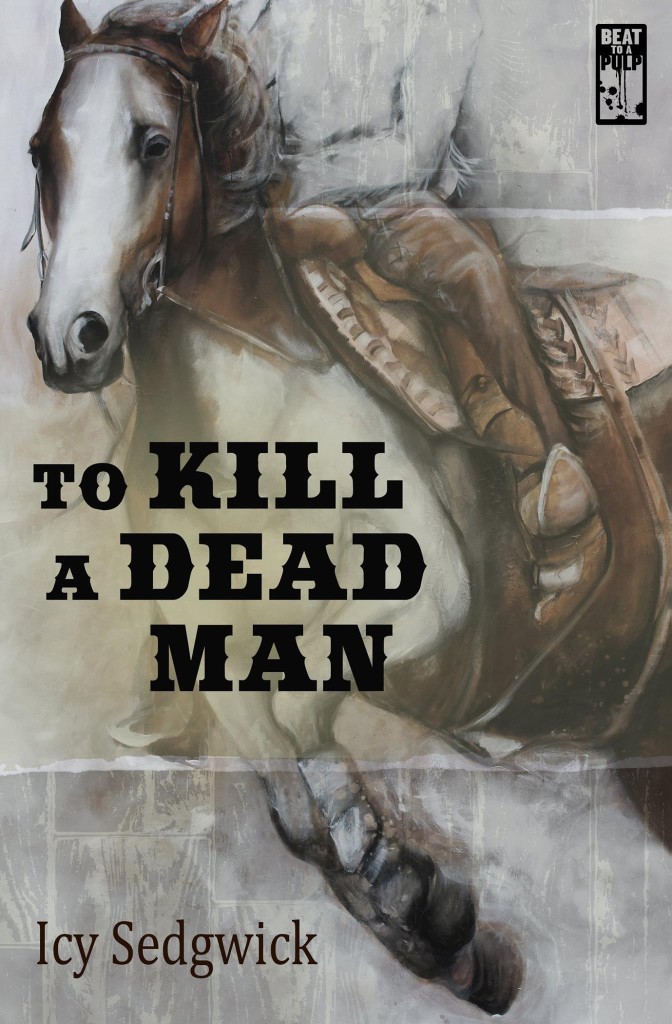 The sequel to my pulp Western, The Guns of Retribution, is coming soon! To Kill A Dead Man is set six months after the events of Guns, and bounty hunter Grey O'Donnell is on the trail of another outlaw, bound for Colorado. Something unnatural lurks in the woods outside of Bentley, and Grey is persuaded to get involved in the mystery when Peggy, the love of his life, goes missing. It all points to the abandoned silver mine and what, or who, is buried there…
If you like weird Westerns, then To Kill A Dead Man will be right up your alley! You don't need to have read Guns to enjoy its undead Western action, but if you'd like to, you can grab it from Amazon. I've also included the first chapter as a sample in Dead Man's Hand. The collection is normally 99c but you'll get it for free if you sign up for my mailing list, which you can do so here!
If you'd like to see some of the images that inspired To Kill A Dead Man, then I have a board here on Pinterest.
Not a Western, but still pretty weird
This is about as far from the Western as you can get, but I've also got a short story appearing in the forthcoming Bloody Parchment anthology, Beachfront Starter Home, Good Bones. There's a blog post here about it, and if it's anything like previous BP anthologies it'll be a good one!
My story is 'Something Wicked This Way Slithered', and is set in wartime Britain. It features a creepy mummy in a dank country house – well it is one of my stories!
I'll post more details when I get them but isn't that a fabulous cover? If you can't wait that long, then I had a werewolf story, 'Protection', in a previous Bloody Parchment anthology, The Root Cellar and Other Stories, which you can grab from Amazon or Kobo.
Do you like weird Westerns, or have you seen The Hateful Eight yet? Let me know in the comments!