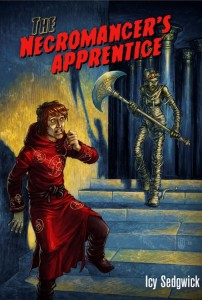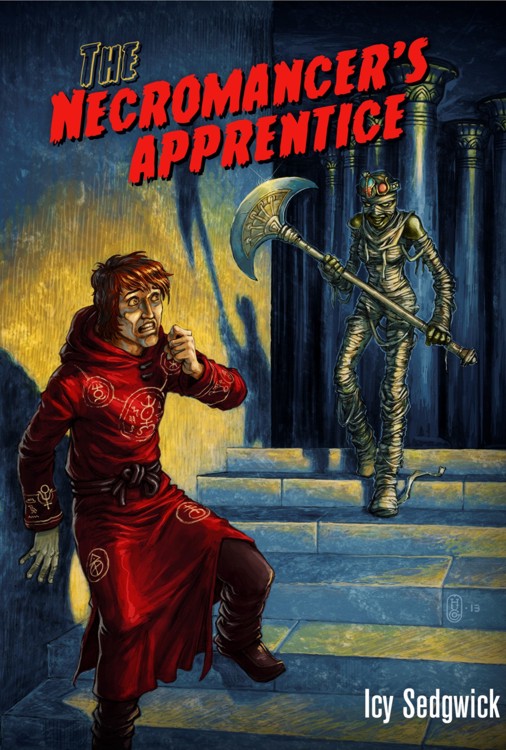 Normally I'd use a Friday to post one of my Friday flash stories, but this week it's rather different. Not only is it my birthday (wow, 825 already!), today also makes the day you can buy The Necromancer's Apprentice! It's a novella of which I am immensely proud, and I hope anyone who buys it enjoys reading it as much as I enjoyed writing it. I do have to make a special shout out to Rob Diaz and Tony Noland for being my beta readers, Nerine Dorman for editing my work, and Daniël Hugo and Carmen Begley for creating such a fabulous cover!
You can currently buy the eBook from Amazon here, Barnes & Noble, and Kobo!
Blurb
Though Jyximus Faire lives in a crumbling tenement in the Underground City, he escapes the squalor daily to attend lessons in magic and sorcery at the prestigious Academy in the City Above.
But the pace isn't fast enough for Jyx. He wants to learn everything—and he wants to learn it now. Then the dread necromancer general Eufame Delsenza sets her sights on Jyx; she needs a new apprentice, and Jyx fits the bill. When she tasks him with helping to prepare royal mummies for an all-important procession, he realises this might be a chance of a lifetime.
Will Jyx's impatience lead to him taking his education into his own inexperienced hands, and can a necromancer's apprentice really learn to raise the dead—and control them?