If you want to win an award for writing, you're better off sticking to literary fiction. If you want high sales, better stick to genre fiction. But if you want to try writing something that'll be as much fun to create as it will be to read? Then try your hand at writing pulp fiction!
This 6 point guide should hopefully get you started! Lester Dent's four-part pulp plot will be invaluable to you. If you want to read his article about it, here's the fuller link, and it's well worth the visit, but I'll give you the shorter version here.
1) Read Pulp is The Key to Writing Pulp Fiction
There are small presses dedicated to contemporary pulp tales, such as Beat to a PULP.
But the Pulp Magazines Project is an open-access archive and digital research initiative that aims to study and preserve pulp magazines, including Amazing Stories, Frontier Stories and Out of this World Adventures. You can even read some of them on their website.  You can also check out ThePulp.Net for all things pulp. PulpSerenade.com is another great resource.
Bottom line is, you have to read it before you can write it. But it's so much fun to read.
2) Decide On Your Main Elements Before You Start Writing
Dent suggests coming up with a murder method for the villain to use, something for the villain to be seeking, a location, and some sort of menace "which is to hang like a cloud over hero". Personally I think the formula works with other options as well; I've changed it to include things the villain wants to prevent, rather than seek.
Either way, knowing where you're going to set the story helps you to come up with a murder method (maybe it's location specific?) as well as your protagonist.
3) Split Your 6000-word Story Into Four 1500 Word Chunks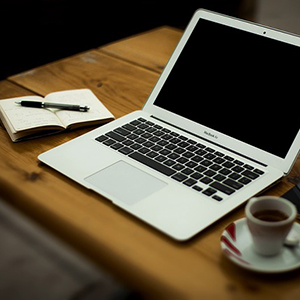 I know, I know, the traditional structure dictates you use three acts, but we're writing pulp fiction, okay? Four quarters is perfectly fine. And before you shoot me for recommending anything formulaic, it's when you learn to write within constraints that you really hone what it is that you're doing.
What You Need
Part 1 needs suspense, a mystery, and the hero attempts to solve the problem…but it's too soon. He fails. Drop him into hot water – and I mean REALLY hot water. There should be a surprise twist somewhere towards the 1500 word mark.
Part 2 has more suspense, but growing menace. Pile on the trouble and the problems, give him plenty of struggles, and preferably another physical conflict. Whack in another plot twist at the end of this part. It's in this section that you can try adding surprises to add mystery. Remember to show, don't tell. The reader needs to feel like they're there.
Part 3 is even more grief for the hero. You still need suspense, but now the hero needs to be making some progress. Maybe he corners the villain, or a lackey. Another physical conflict! And round out the part with another plot twist. Just remember to build atmosphere and use description – the reader should be able to 'see' the action!
Finally, in part 4, you pile everything you can onto the hero. It looks like everything is lost! This is the part where James Bond is strapped to the table with the laser advancing towards his privates while the countdown to Armageddon ticks down beside him. The hero gets himself out of it using some kind of skill or training. There's a final twist, perhaps in the 'reveal' of who really did it, and there should be some kind of punchline.
4) You Get To Use Solid Guidelines To Structure Your Story
You might be thinking that if you stick to the quarters laid out above, your story will be too rigid. No it won't – it'll be pulp! Just like science fiction needs particular props, and musicals need, well, music, the pulp story has a certain set of conventions too. You won't be less of a writer for sticking to them.
And no deus ex machina!! Your hero can't get out of trouble with a last minute intervention by someone else. He or she has to get themselves out of it. That's why they're the hero.
But the driving point of writing pulp fiction is including plenty of suspense, to keep the reader reading, and plenty of detail! The whole beauty of pulp is that readers can see the story unfolding. The minute you drop out of showing the action into telling them what's happening is the minute they wander off.
5) Writing Pulp Fiction Is The Best Way to Learn How To Write Conflict
When I wrote The Guns of Retribution as a pulp Western, I followed Dent's pulp plot, and I didn't necessarily want to provide conflict for the sake of conflict. Rather I wanted to use it as a means for Grey to prove himself as a hero – not to himself, but to the reader. Grey will always be a hero to me – but he needs to be a hero to you, too, and the only way for him to do that is to act like one.
Conflict is the best way to keep someone reading. If your hero has nothing to do, then why should your reader care?
6) Remember That Pulp is Accessible
It's always been intended to be accessible – printed on extremely cheap paper (and written by underpaid writers), the pulp magazines of the 1930s and 1940s might contain several stories, yet only cost around 10c (around $1.60 in today's money). If you couldn't afford the more expensive magazines, you could probably afford a pulp title.
The stories focused on high adventure and escapism – exactly what you'd need in the years following the Depression and the Second World War. The magazines, and their stories, were intended as mass entertainment. There's nothing wrong with wanting to entertain people!
When I wrote The Guns of Retribution, I wasn't aiming for highbrow art or literary fiction – I just wanted people to read and enjoy the story, and to spend a few hours in Retribution and its surroundings. Pulp stories aren't high literature but they get people reading, and using your imagination to picture the scene as a bounty hunter and his associates attempt to board a speeding train is far more productive than watching a Z-list celebrity act like a moron towards a bunch of other Z-list celebrities in a fake 'house'.
Will you try your hand at writing pulp fiction, or will you consider reading it? Let me know below!
Keen to improve your writing?
Grab your list of my top 5 blogs, books, and podcasts for fiction writers below!