Many lonely and remote parts of the British Isles echo with tales of local spirits. Whether they're fairies, remnants of older mythologies, ghosts, or Land Spirits decked out in another guise, their stories live on. The north east of England has one such spirit known as Silky.
William Henderson lists Silky among the 'local sprites' section of his 1879 folklore compendium, along with other types of fairies, like brownies, the barguest, and specific sprites like Peg Powler of Teeside (1879: xvii). This section of the book is essentially the closest we get to a discussion of different types of fairy. Many of those featured are specific figures with their own legends.
Ultimately, Silky is so named because she announces her presence with a sound like rustling silks. In some cases, the term refers to a ghost of a woman who had died in some unfortunate way. See the ghost stories around the Newcastle Assembly Rooms for this. But in the 'classic' tales, Silky shows a lot of crossover with other types of fairy or mischievous creatures.
So as part of our Different Types of Fairy month, let's go and meet the Silky!
The Silky of Black Heddon
A particularly famous Silky plagued the village of Black Heddon, some 2.5 miles north of Stamfordham in Northumberland, in the closing years of the 18th century. As the crow flies, Black Heddon is around 13 miles northwest of Newcastle upon Tyne.
M.A. Richardson dates the Black Heddon disturbances to "sixty or seventy years ago" (1846: 181). This would date the disturbances to the period of the late 1770s.
He explains its name came "from its manifesting a marked predilection to make itself visible in the semblance of a female dressed in silk" (1846: 181). Apparently, Silky had a propensity to scare anyone who found themselves having to make journeys at night. She'd follow them and suddenly appear in all her splendour at the most boring part of the road.
She especially preferred those on horseback because she would clamber up behind the rider, rustling in her silks as she did so, before disappearing without warning after being carried a distance. Richardson describes her as dissolving so she became "incorporated with the nocturnal shades" (1846: 181).
As far as fairy behaviour goes, it's fairly tame. Richardson even describes the locals as being "dreadfully annoyed by the pranks" (1846: 181). Still, it is also inconvenient!
Silky's general demeanour saw her causing havoc wherever possible. If someone cleaned their home on a Saturday to free up their Sunday for some rest, Silky turned everything upside down during the night. Yet if someone left their house in a mess, Silky tidied up for them. It seems fairly obvious what course of action was best to adopt in this case! (Richardson 1846: 184)
Her Control Over Horses
Many of the tales focus on Silky's control over horses. She certainly knew how to pick her moments. Her favourite trick involved waiting until the horses were hard at work at a given task. Then she'd cause them to freeze, and no amount of soothing or cajoling could get them to move again.
Silky might decide on a whim to remove the enchantment and let the poor animal continue its work. Otherwise, anyone enchanted had to wait until dawn to break her spell. Alternatively, workers knew to use witchwood, or rowan, since the wood of this magical tree would slice through her bewitchment (Richardson 1846: 182).
In one tale, a farmer sent a servant to the colliery to fetch coals. Held up on his errand, he faced returning in the evening. Silky lay in wait at a bridge between Stamfordham and the colliery, sometimes known as Silky's Brig. Once he reached the middle of the bridge, the horses came to a standstill. The servant didn't enjoy the prospect of being kept there until sunrise. Thankfully, a servant from a neighbouring farm came upon the unhappy scene. He had rowan wood with him and broke the spell.
The servant carried along on his way with the coal, reaching the farm safely. Yet the servant always carried rowan with him on future journeys to ensure he was never caught out again (Richardson 1846: 184).
Silky's Seat
Silky also had a favoured spot at Belsay, which is just over 2 miles to the northeast of Black Heddon. She enjoyed wandering around the wooded crag at night—apparently on those evenings when she wasn't pestering the locals of Black Heddon.
Anyone who happened upon her in the twilight would see her miming the act of splitting stones or cutting down trees. Strangely, the witness would hear "the howling of a resistless tempest rushing through the wood-land", though the scene would look perfectly still and serene (Richardson 1846: 182).
There was a particular tree that overlooked a waterfall beside the lake at the bottom of the crag. Its limbs formed a rough 'chair', which apparently was Silky's favourite place to sit. The owner of nearby Belsay Castle, Sir Charles M. L. Monk, even had the tree preserved. Richardson notes that the chair was "no longer tenanted by its aerial visitant" by 1846, though it still bore the name of Silky's Seat (1846: 182).
I actually got in touch with English Heritage about the myth, who were incredibly kind and helpful, and they suggest that the 'crag' refers to the Crag Wood south of Belsay Hall and that the 'waterfall' refers to the outfall from the South Lake nearby. Dr Andrew Hann noted that the Silky story may only date to the 1840s (personal conversation). It would be fascinating to know where Richardson got his information!
Still, Silky seemed to catch people's attention. One story even sees people blaming Silky for a break-in at Belsay Hall in the 1920s!
The End of Silky?
No one really knows what happened to her. When Richardson wrote about her in 1846, he noted "[s]he abruptly disappeared" (Richardson 1846: 184). Some of the locals wondered if she'd actually been a ghost. In this theory, she'd hidden some treasure and then died, and couldn't lie still until someone found it. This possibly comes from an incident at a house in Black Heddon around the time Silky disappeared.
As the story went, a female servant was carrying out her usual duties when the ceiling suddenly gave way in the room she was in. Something black fell through the hole and the servant fled, screaming in terror. While the servant thought it was the devil, her mistress wasn't so sure. She ventured into the room and discovered a black calf's skin full of gold among the wreckage of the ceiling. This led people to assume that Silky's spirit was laid to rest with the discovery of her treasure (Richardson 1846: 185).
The truth may not be so clear-cut. Henderson noted that Silky apparently visited an old woman from Welton Mill. The woman related this to her vicar on her deathbed, saying Silky had sat at the bottom of her bed the night before. She knew it was Silky because the figure wore silk (1879: 269). This occurred after Silky's apparent disappearance, so maybe she just moved?
The Silky of East Denton Hall
Our location for the other 'famous' Silky story is Denton Hall, also known as East Denton Hall. It stands in Newcastle upon Tyne. It was built in 1622 by Anthony Errington and is one of the region's few examples of a Jacobean house. Errington held a lot of sway in the area's coal industry (Southwick 2014).
During the 18th century, some of its great visitors included David Garrick, Dr Joshua Reynolds, and Dr Samuel Johnson (Southwick 2014). But we're not interested in its visitors—rather its inhabitant, Silky.
According to Vanessa Histon, there was a rumour that Silky was a girl who was strangled by her jealous sister. Apparently, she wore a white silk dress as she moved around the hall. In some stories, Silky cared for anyone who was ill, while others painted her as more terrifying, with visitors leaving as soon as possible (2000: 13).
She didn't speak, but she might make noises around the building. In 1884, people reported hearing something being dragged through two empty rooms and down a flight of stairs. Villagers in the surrounding area claimed to hear her, and the local pitmen believed she warned about dangers in the nearby mine (Histon 2000: 13).
Histon also reports another tale from the 19th century. A young lady stayed at the hall, and one evening, attended a ball at Newcastle's Old Assembly Rooms. She met a young man she liked, but when she returned to the hall, she found an old woman in a satin gown sitting in her room. The woman offered a warning that the young lady wouldn't be so happy if she knew what was in her future. The young woman realised she couldn't see the old lady reflected in the mirror, at which point the old woman vanished.
She heard the rustling of silk and footsteps heading for the door. Upon closer inspection, she found the door was still locked…just as she'd left it.
Unsurprisingly, the young woman moved to another room and didn't sleep in the room again. It looks like she married the young man but no one knows if the old woman's warning came true (Histon 2000: 14).
But wait! There's more!
K. M. Briggs notes that the tales of the Denton Hall Silky actually continued into the late 19th and early 20th centuries (1961: 512). She noted that a woman named Mrs Warner, a member of a Quaker family in Northumberland, continued the story for her. As the story went, Mrs Warner's mother used to visit two old ladies who lived at Denton Hall when Mrs Warner was a girl. Naturally, she took the young Mrs Warner with her, and these visits occurred between 1887 and 1902.
These two old ladies talked about Silky, though they wouldn't let visitors laugh at her. While Silky's antics made it hard to keep their staff, Silky would also do things around the house for them. Mrs Warner remembered that Silky laid the fires, and left bunches of flowers on the staircase for the old ladies. Apparently, Silky wore grey silk—so not the white silk or flowered satin of the earlier stories. The visits stopped in 1902 because the Warner family left Newcastle.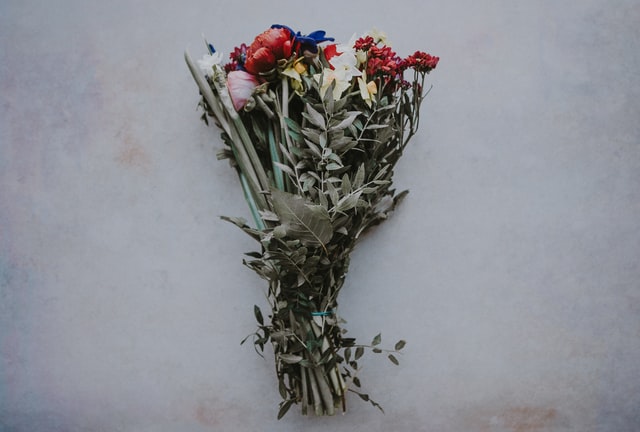 When Mrs Warner returned to Newcastle during the Second World War, she found an old friend now owned Denton Hall. According to him, he'd seen and heard nothing, but his son's bedroom appeared to be at the centre of a poltergeist haunting. The man wouldn't talk about it, finding himself angered by the events, and the family soon left Denton Hall (1961: 513).
East Denton Hall became the official residence of the Roman Catholic Bishop of Hexham and Newcastle in 1942. The diocese sold the property in 2020.
Is the Silky a ghost or a fairy?
Briggs notes the similarity between the fairies and ghosts in the Denton Hall tale. She suggests this may be because ghost stories are more common than fairy stories. Indeed, "[o]ne might be tempted to say that this age is the last in which any traditional fairy anecdotes will be found" (1961: 519).
Ghost stories are malleable. They suit the era in which they're found. That's why the appearances and motivations of ghosts change over the years to keep up with the belief in ghosts.
Yet fairy stories appear to fall out of fashion. Indeed, they simply reappear in a different guise. The tale of Thomas the Rhymer, seemingly taken to Fairyland for seven years and then returned with a magical power, sounds awfully familiar. At least, it does if you look at alien abduction stories. So it's possible that a story previously considered to be about fairies (as it was in Richardson's era) could be reworked to sound more like a ghost story.
Indeed, this could explain the third Silky that appears in the records in the north east. According to Henderson, some thought she was a ghost. During William III's reign, the Duke of Argyle had a mistress. He lived at Chirton, near North Shields. This mistress died suddenly at Chirton, "not without suspicion of murder" (Henderson 1879: 270). The idea of a vengeful spirit fits in with late 19th century ideas about ghosts.
Yet Richardson even mentions this Silky in the 1840s. He describes her as "a sprite" and discusses how she made it impossible for Chirton's owners to find tenants. It's not clear how, though he does mention "unearthly noises" (1846: 181). While there would be crossover between a haunting and a noisy fairy, it's interesting that the two authors present the same figure in two different ways. Indeed, these unearthly noises at Chirton sound a lot like the unexplained noises at East Denton Hall.
But look at the change from the helpful Silky of Mrs Warner's childhood to the poltergeist activity following the war. Same Silky, different classification?
What do we make of the Northumberland Silky?
To Henderson, the Silky stands out because the stories "date from a period when silk was not in common use, and therefore attracted notice in country places" (1879: 270).
It's difficult to know if the old woman in Histon's story was Silky in a different guise since she's described so differently from the earlier 'young murder victim in white silk'. The old woman could be Silky, using her fairy powers of prophecy to warn the young lady. Or she could be a spirit. Maybe even she was the spirit of the young woman in the far future. Who knows?
The Silky stories related by Briggs feel much more in keeping with the earlier ideas of Silky. She sounds playful when she's around people she likes, and angry around those she doesn't. And the idea of Silky helping around the house at the hall also fits in with the earlier ideas of Silky tidying messy houses.
So perhaps Silky really is a sprite, and we misinterpret her as a ghost in an era more disposed towards the supernatural than fairies.
Maybe she's still out there. Or maybe she's returned to the Otherworld. Wherever she is, I hope she's content…
What do you think? Is Silky a ghost or a fairy? Let me know below!
References
Briggs, K. M. (1961), 'Some Late Accounts of the Fairies', Folklore, 72 (3), pp. 509–519.
Henderson, William (1879), Notes on the folk-lore of the northern counties of England and the borders, London: W. Satchell, Peyton and Co.
Histon, Vanessa (2000), Nightmare on Grey Street: Newcastle's Darker Side, Newcastle upon Tyne: Tyne Bridge Publishing.
Richardson, Moses Aaron, (1846), The Borderer's table book; or, Gatherings of the local history and romance of the English and Scottish Border, Vol. VII, London: Henry G. Bohn.
Southwick, Michael (2014), 'Denton Hall (NZ198657)', North-East History Tour, http://northeasthistorytour.blogspot.com/2014/03/denton-hall-nz198657.html.
Nutty about folklore and want more?
Add your email below and get these posts in your inbox every week.
You'll also get my 5-step guide to protecting your home using folklore!